Astro Dice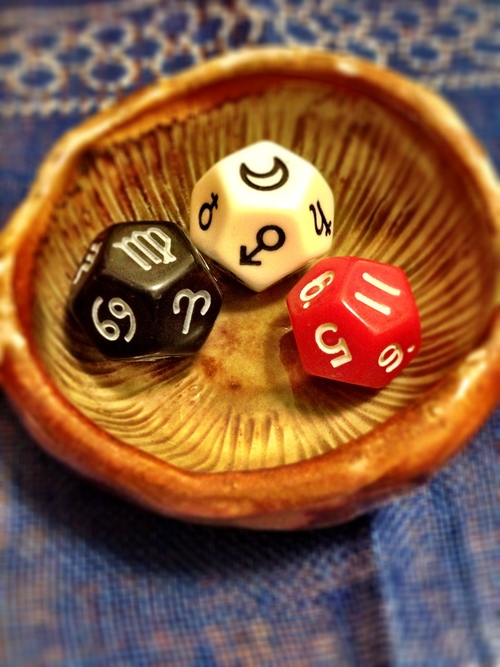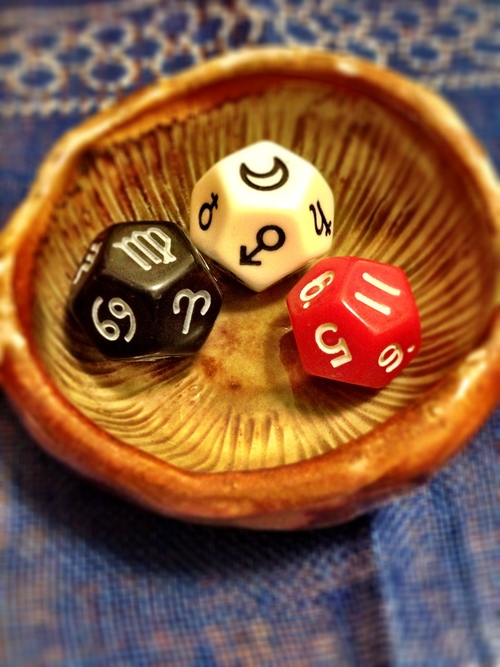 Astro Dice
Astro Dice are perfect for asking a question and receiving an answer straight away. Works well for mini-readings or mirroring the moment. Astro Dice are also great for students to synthesize and practice putting three archetypes together and building sentences.
Wholesale accounts available.
Product Details: 3-twelve sided die, 1 die for Planets (including North and South Node), 1 die for Signs and 1 die for Houses. Comes in small plastic see-through bag. Colors are blue/white, green/white, red/white.
Shipping Details: All items go out USPS flat rate. Orders are processed on Thursdays for Friday shipment.
Online Shopping Tip: purchasing more items helps to offset the cost of shipping.